TechCabal Daily – Save the unicorns 🦏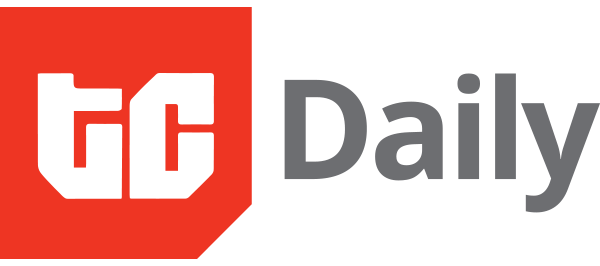 13 OCTOBER, 2021
Good morning ☀️ ️
Twitter will now allow users to remove unwanted followers.
The feature is still being rolled out to users across the world but, very soon, everyone will be able to use it, and you'll be free to explore social media without fear of having your co-workers or family members see the other side of you! 😉
In today's edition:
Saving South Africa's unicorns
Sudan's first foreign funding in 30 years
Facebook's imperfect AI
Klashing into Ghana's market
Events: TC Live
SAVING SOUTH AFRICA'S UNICORNS

Bet you thought we were going to write about fintech, Series A fundings and high-net valuations… 😏
Not today!
Today's unicorn talk is centred around the real unicorns of the savannah: rhinos. And no, that's not a fancy tech term. We're talking about the grey, thick-skinned, single-horned mammals that don't have as good PR as hippos do.
What do rhinos have to do with tech, you ask? Well, tech is helping save their lives.
Horn-ted to extinction
Every day, at least one rhino is poached for its horn.
South Africa holds 80% of the world's rhino population, with most domiciled within the Kruger National park. Although the park seeks to protect wildlife, poaching in the region increased by 9,000% between 2009 and 2014. In 2015, the illegal slaughtering of rhinos at the park reached a peak of 1,349 rhinos, the highest kills recorded in a year.
Rhino horns have an estimated value of $65,000 per kilogramme and they're used in various ways including in traditional medicines for gout and arthritis, and for decoration. They're even sought after by collectors who believe their value will increase as the numbers of rhinos reduce.
The good news is that rhino horns can grow back because they're made of keratin, the same thing your nails are made of. The bad news is that these poachers are not patient enough to dehorn correctly, because their acts are illegal and, well, rhinos are not tame animals.
Over the years, South Africa has tried a few solutions to reduce poaching, including regular, safe dehorning of rhinos so poachers have nothing to go after. This didn't help much as most poachers still killed the rhinos and lobbed off whatever little horn bits were left.
However, since the peak of poaching in 2014—try saying that seven times in a row—South Africa has launched new tech initiatives to curtail poaching within its borders.
Masts and injections
At uMkhuze Game Reserve in KwaZulu-Natal, where workers cover long distances daily to keep rhinos safe, seven long-range wide area network (LoRaWAN) repeater masts have been installed to help the rhinos and the workers. The network helps keep track of rhinos each of which have been fitted with horn transmitters. The network also connects the camera traps put in place to monitor activities on the 40,000-hectare reserve.
The Rhisotope Project is taking a different approach.
They're injecting radioactive isotopes—they're harmless, don't fret—into the horns of South African rhinos while placing 10,000 radiation detection devices in strategic locations frequented by poachers. Their approach aims to make transportation of horns difficult and identify smugglers.
The Kruger National Park, on the other hand, has a five-year solar-powered detection programme, called Postcode Meerkat, consisting of several radars, cameras and sensors. Since its deployment, 95% of poacher activity in Meerkat's deployment areas has been detected, 65% of suspected poachers have been arrested and 80% of rhino poaching incidents disrupted.
Big picture: All these initiatives have led to a decline in rhino poaching. About 27,000 rhinos remain in the world today, a 61% decrease since 1970. Most of them are sheltered in national parks and it's great to see humans taking mammoth strides towards ensuring the continuity of rhino lives.
SUDAN'S FIRST FOREIGN FUNDING IN 30 YEARS

Some African countries have the frequent good fortune of getting foreign investors to inject funds into their startups. Nigeria, for example, has commanded 50 of such investments in 2021 alone.
Sudan, on the other hand, has only had one. And it's the first one in 30 years.
Why Sudan hasn't done it in a long time
Sudan isn't one of those countries that willingly abstain from foreign investments. The 30-year gap is as a result of a dictator's hold on the country.
President Omar al-Bashir, who came into power in 1989, ruled Sudan with an iron fist, pressing down on many things including fair elections, the voices of citizens who died in the Darfur genocide, and foreign investments.
Al-Bashir's oppressive reign came to an end in 2019 when he was ousted by a country-wide revolt.
While Sudan's power transition is still a balancing act that's playing out, certain hopeful developments have emerged, including the end of the international isolation the country had faced during al-Bashir's reign.
Who's in first place?
alsoug is.
It's the largest digital marketplace in Sudan and it's just closed a $5 million investment round led by Egyptian Fintech unicorn, Fawry.
Founded in 2016, alsoug is a platform for Sudanese buyers and sellers to deal directly with one another. The app allows vendors to list a variety of goods and services, including real estate, cars, electronics and furniture as well as jobs.
alsoug's future, with its new funding, lies in scaling its digital payment network.
Read more about this in alsoug raises $5m in first foreign funding into Sudanese tech in 30 years.
ACCEPT INTERNATIONAL PAYMENTS WITH PAYSTACK
Accept international payments from your customers in the USA, UK, Canada, and 60+ countries using Pay with Apple Pay.
👉 Create a free Paystack account to get started.
This is partner content.
FACEBOOK'S IMPERFECT AI

Ever read Do Androids Dream of Electric Sheep? You should. It's both a sci-fi nerd essential and an ode to the drawbacks of AI.
Facebook has been dealing with its own AI issues lately. Last Tuesday, Facebook whistleblower and former product manager, Frances Haugen, gave her much-anticipated testimony in front of the US Senate. What we learned is that Facebook's AI is imperfect in a way that has dangerous real-life consequences.
Since revealing herself to the public, Haugen has also repeatedly highlighted the role Facebook has played in "literally fanning ethnic violence" in Ethiopia because of a lack of capacity to regulate its services outside of the US.
What is Facebook's algorithm?
What you see on your Facebook newsfeed is fueled by a machine learning ranking system made up of a combination of different algorithms.
According to findings from Technology Review, different teams within Facebook develop machine learning models to suit their objectives. They do this using FBLearner Flow, a tool introduced by Facebook in 2016 that allows those with little machine learning experience to develop and tweak different models.
Once a model is developed on FBLearner Flow it is then tested on a sample size of Facebook users. If it's found that the algorithm reduces engagement significantly, it's scrapped.
Engagement-Based Ranking Systems
While engagement-based ranking systems feed us the content we love, they can also promote extreme content.
Facebook recognises this and employs 15,000 people to weed out content that slips through the algorithm, but many of these workers are overworked.
Moderating content in Africa is even more difficult. Facebook reportedly opened its first content review centre in sub-Saharan Africa in 2019, with 100 reviewers supporting languages like Somali, Oromo, Swahili and Hausa. But, Ethiopia, East Africa's most populous nation is home to 45-68 different languages alone. Nigeria, Africa's most populous nation, is also one of the most linguistically diverse regions of the world with over 500 different languages spoken.
Combine that with the fact that most of the datasets used to build AI are filled with human errors and we may have a crisis on our hands.
What's the solution? We're not sure yet. But, our Editor in Chief, Adegoke Oyeniyi, has a few ideas.
BUILD AND INVEST WITH FUTURE AFRICA
Join the Future Africa Collective – an exclusive community of investors who invest in startups building the future of Africa. With a $1,000 annual or a $300 quarterly subscription fee, you get access to invest a minimum of $2,500 in up to 20 fast-growing African startups each year.
Learn more here.
This is partner content.
KLASHA LAUNCHES IN GHANA

Klasha, a Lagos- and San Francisco-based startup that provides technology infrastructure services for cross-border commerce in Africa, on Tuesday announced its expansion into Ghana.
According to Klasha, its suite of solutions helps Africans buy from merchants worldwide, make payments in local currencies and get their products delivered within 10 days, regardless of their location across the continent.
Simplified solutions
The expansion into Ghana comes a week after Klasha raised $2.4 million in seed funding to scale. It also represents its first expansion into another African country, offering merchants an opportunity to key into the West African country's e-commerce economy.
"Before now, international online and offline businesses faced the challenge of accepting online payments from Africa and even delivering items to Ghana," said CEO Jessica Anuna. "Our solution will simplify the process, removing payment and last-mile delivery barriers."
The Klasha mobile app is now available for Ghanaians with functionalities that include instant transfers of money between the country and Nigeria.
New features, free exchanges
Klasha has also introduced new features including a multi-currency wallet, which gives users the option to hold, exchange and send money in different currencies for free.
With KlashaWire, another latest offering, African businesses can also send large payments to their suppliers overseas using local currencies through multiple payment methods. Klasha then remits the money to the suppliers in dominant currencies like the US dollar within three business days. Payments can be made to all countries in the world except Libya, Somalia, Iran, Iraq, and Ukraine, for a minimum transaction fee of 0.7% of the amount sent.
Zoom out: Klasha's exploration is one of many firsts for the startup as it has plans to extend its presence to more countries in the coming months.
EASING ONLINE PAYMENTS WITH FCMB
It's never been easier or safer to make online payments. Get the FCMB Virtual Debit Card and you don't have to worry about forgetting your Debit Card at home!
To learn more, please click here.
This is partner content.
EVENTS: TC LIVE WITH CIKU KIMERIA & FADEKEMI ABIRU

What's the future of digital media in Africa? What opportunities are we missing out on? How can stakeholders keep up with trends while maintaining integrity and quality? This Friday, join Fadekemi Abiru, Editor-in-Chief at Stears Business, Ciku Kimeria, Africa Editor at Quartz and Adegoke Oyeniyi, Editor-in-Chief at TechCabal as they discuss this.
Register here.